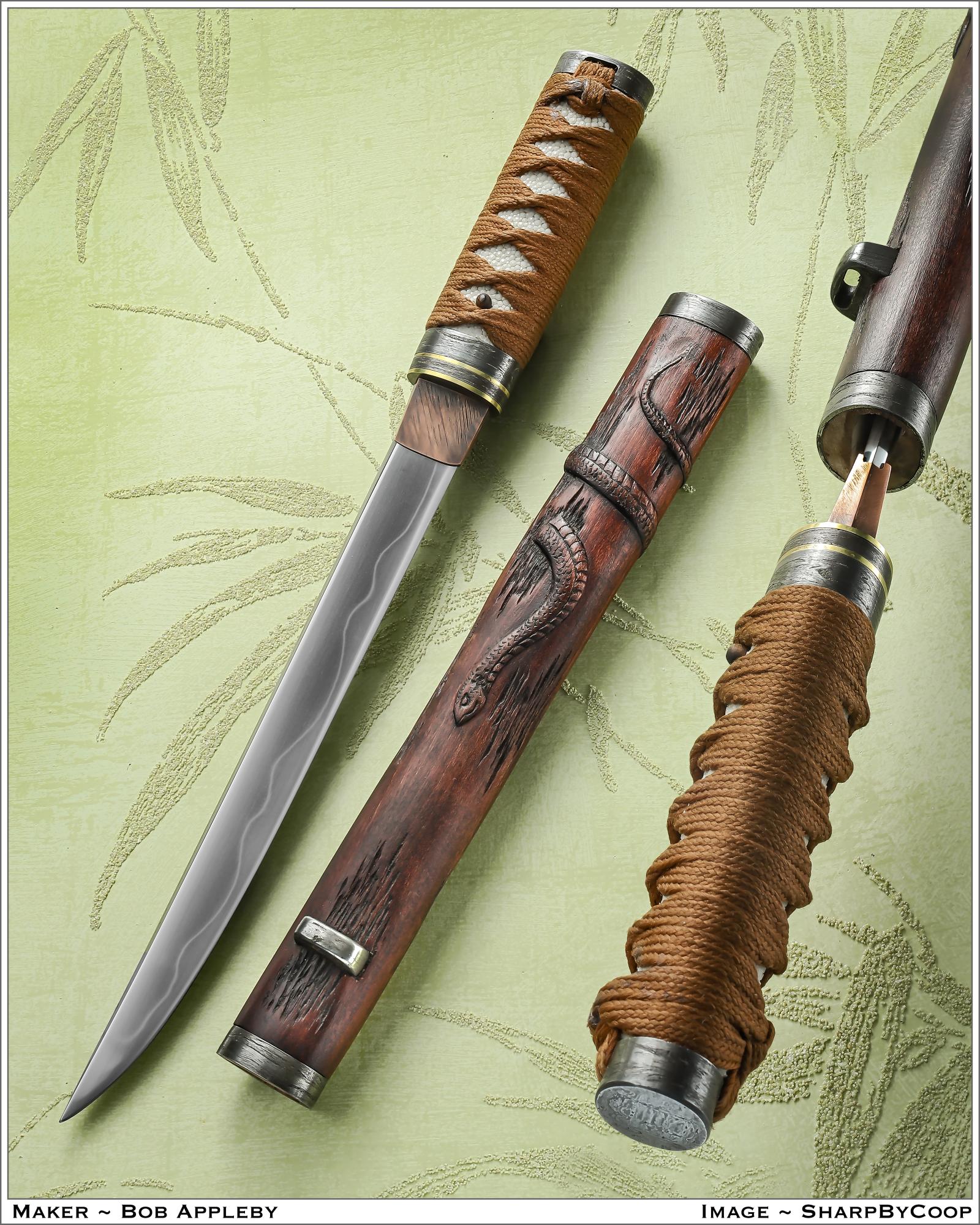 I was sent this blade and asked if I would finish it. I don't usually work from kit knives but, this one is different. This blade was ground and heat treated by the late great Bob Enganth over 30 years ago. It was sold through his catalog, Blades 'n' Stuff. It is number 2 of his yakiba patterns "Hira Zukuri with sori" . The blade steel is 1045/1050 with an edge hardness of Rc 56-58.
All other parts were made by me
Blade; 9 inch, 1045-1050 with hamon
Fittings; Habaki- Copper
Seppa- Bronze, wrought iron
Fuchi- Wrought iron
Kashira-Wrought iron
Kurigata- Wrought Iron
Koiguchi- Wrought iron
Kojiri -Wrought iron
Handle/Tsuka; Maple wrapped in Same(ray skin rawhide) and light brown synthetic ito with desert ironwood mekugi.
Overall length; 15 3/4 inches.
Saya; 10 3/4 inch, Stained maple carved to resemble decaying wood with a snake crawling through it